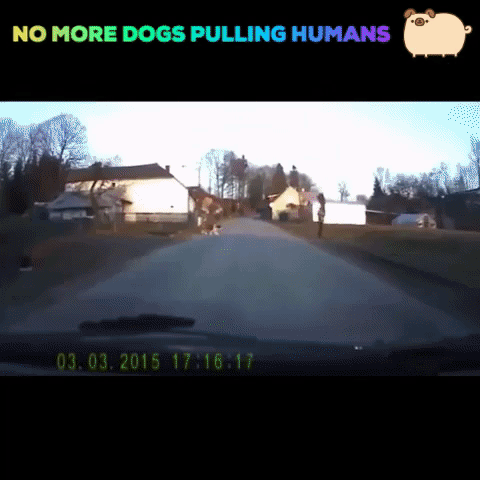 Does your dog pull you every time you take him out for a walk?
If you're tired of having your dog walk you instead of the other way around, you have probably tried a number of ways to get them to calm down and just enjoy the walk. But can a simple design like this really do the trick and make walking the dog a breeze? The answer is YES!
The Dog Instant Trainer uses gentle yet firm resistance to discourage your dog from pulling on the leash. Just clinch the leash to the dog's collar and down the dog's back and around the hips. The gentle contraction around the hips will make the dog stop pulling on the leash. Your dog will soon be on his best behavior whenever you take him out for walks.
A lot of dog owners have trouble keeping their pets under control on their walks. It's hard to blame the dog because of course, they're excited, there are so many smells to smell and sights to see on a walk that they tend to get a little overexcited. It's not as if you're asking them not to enjoy themselves, but the constant tugging can be a real drag when it comes to getting motivated to take them for a walk.
With the Dog Instant Trainer, you won't dread the daily walk! The gentle, humane, and easy way to get Fido to fall in line! Veterinarian and trainer approved, the Instant Trainer Leash attaches to any collar, runs down the back, under the hips, and through the loop. As your dog attempts to run, pull or tug, gentle pressure is applied through the midsection to discourage them from taking you for a walk! Watch your bullheaded pooch transform into the perfect walking partner, instantly! 6' long, webbed nylon with sure-grip rubber handle. Attaches in seconds. Won't gag or harm your dog like a choke chain. 
Dog Instant Trainer is approved by vets, and it is easy to see that this is much more humane than a choke collar that puts a lot of strain on their necks, sometimes to the point where they are actually getting choked. Compared to a body harness this works at not giving them more tugging ability. When you use a harness they are just able to pull more, since they are not being choked and they have more leverage.
The other thing that you have to remember is that there isn't anything that you need to do in order to get this to work, aside from putting it on and walking like normal. Your dog should make the adjustments in just a few minutes once they realize that when they tug on the leash things tighten up in their midsection.
Also works with multiple dogs...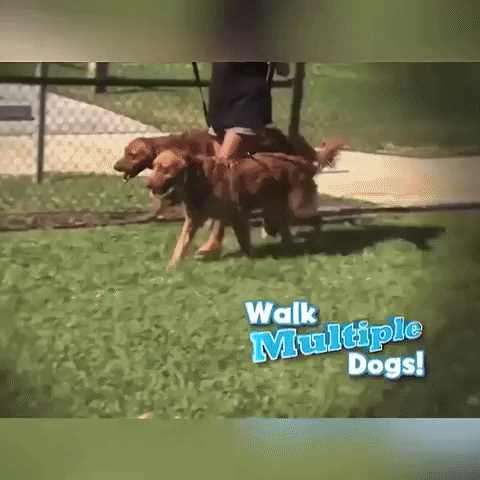 Features:
The gentle way to train any dog to be a perfect walker.
No choke design, instantly trains the dog to stop pulling without choking.
It attaches to any kinds of collars (collar is not included), run down the back, under the hips, and through the loop.
Uses gentle but firm resistance to discourage your dog from pulling.
A perfect tool for pets training pets.

Specifications:
Material: Nylon
Weight Capacity: 30lbs
Length: Approx. 180cm / 6ft
Item Weight: 94g / 3.3oz
Package Weight: 130g / 4.6oz
Package List:
1xDog Instant Trainer Leash
Our Recommendation
Dogs still need to be able to run every once in a while, so be sure to take them to a dog park or other area where they can get off the leash and have a good open run. This way they're getting some good exercise and feeling the rush of being truly free.